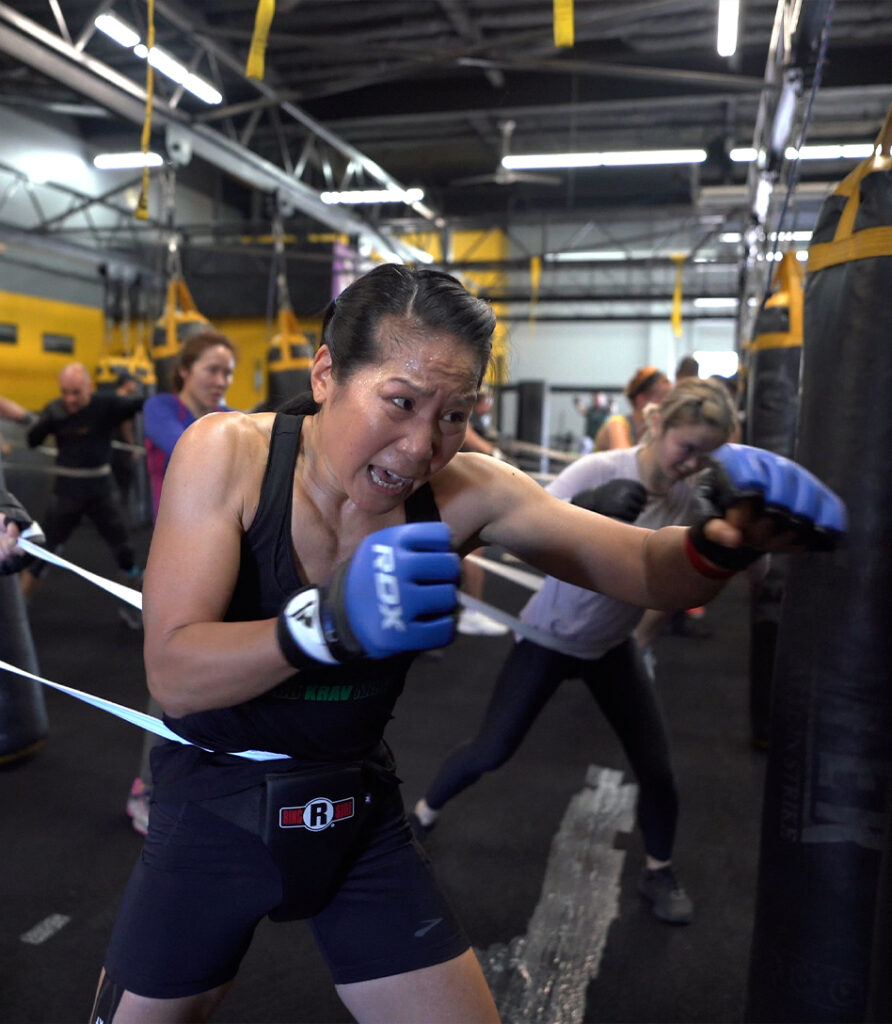 Our goal is to make your business grow and become successful utilizing our system.
License and certify your school as a Vanguard Krav Maga® Official Training Center and add a dynamic and effective self defense and fitness program to your business.
Vanguard Krav Maga® certification is designed to be a convenient and cost effective program for business owners looking to increase revenue and adult student retention. Whether you're an existing school owner or looking to start a new business, Vanguard Krav Maga® certification will provide comprehensive training on how to effectively teach self defense to your members in addition to business and marketing support to ensure that you run a profitable program.
---
Licensing Fee Structure>
First year $99 per month.
Second year $199 per month.
Add the VKM Kids Program – $299.
No financial contracts.
Instructor Certification Fees >
Each VKM Level Certification, $500
Certification can be done in-person or online
Six Certification Levels in the VKM System
Financing Available for qualified candidates
LOW MONTHLY RATES & CUSTOMIZED BUSINESS SUPPORT
---
Krav Maga Curriculum & Class Plans
Vanguard Krav Maga has developed a complete curriculum with over 600 pages of lesson plans & conditioning combative drills.
---
Instructor Krav Maga Technique Videos
Licensee's receive access to our extensive video library of Krav Maga techniques for each level they're certified to teach.
---
Krav Maga Student Handbook
VKM has created a student Krav Maga handbook with learning material and timeline for testing.
---
Krav Maga Media & Promotional Material
Licensees may obtain both printed and digital promotional material. Items such as business cards, postcards, flyers, are available.
---
Business Marketing Support
Branding, social media advertising, social media best practices, and website consulting available.
---
One-on-One Krav Maga Instructor Support
On-call technique clarification with VKM HQ Instructor Staff. Monthly check-ins with VKM HQ.
---
Exclusive Protected Territory
VKM Licensees will have an exclusive territory of a five mile radius around their facility. After one year, VKM Licensees may apply for an expanded protected radius.
---
Regional Training Center for Instructors
Qualified licensees can earn income by becoming a regional training center— certify other instructors at your facility.
---
Customized Promotional Seminars
We have seminar outlines for a variety of topics at your disposal: Women's Self Defense, Knife Defense, Family Protection, & More.
---
Electronic Testing Sheets
No more fumbling around with papers! Our testing sheets are real-time collaborative and online!
---
---
TAKE THE FIRST STEP
VKM LICENSEE INFORMATION